Change alone is eternal, perpetual, immortal…(Schopenhauer)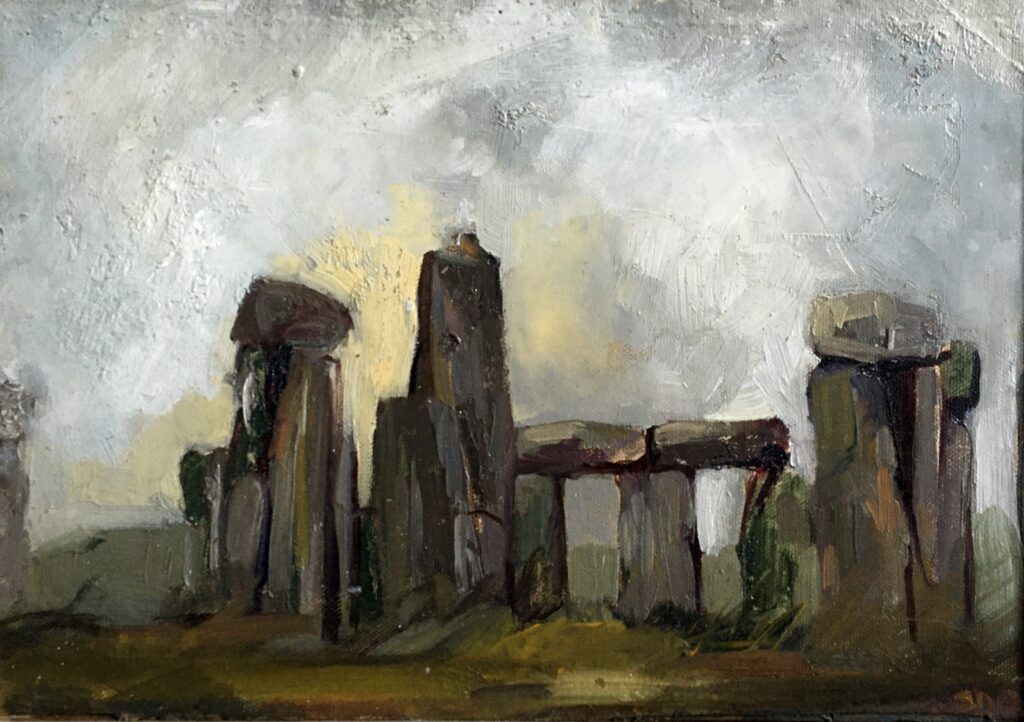 I painted this Oil sketch of Stonehenge during Midsummer 1999, en plein air, while seated on the cool grass of the English countryside. This was before the required bussing from designated locations, and before the major fences were installed. I stayed at a nearby hostel, took a local bus from the town to the closest stop, and then walked with my paintbox and supplies for the day. I went almost every morning at first light to begin, and the groundskeeper allowed me in closer than I would have dared request.
My visit began a three month journey of painting outside of the U.S. I painted the holy sites of the area including Salisbury Cathedral, Avebury, and Stonehenge before venturing off to seek similar significant painting spots in Europe.
I will never forget the experience, sight, smell, and feel of the ground as I painted here. It always resurfaces in my memory at midsummer. The memory of this painting experience inspired many other works including a large scale diptych entitled Solstices.
Solstices to pays homage to the longest moment of light of the year alongside the longest moment of darkness. Both the summer and winter solstice have played significant roles in the history of man's relationship with nature. Disparate cultures spanning the globe still find connection celebrating these events in their own unique way. For me, these two moments juxtaposed provide a good deal of material for contemplation and endless potential for exploring related imagery.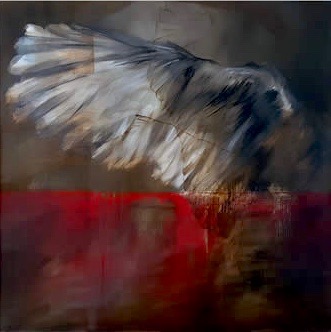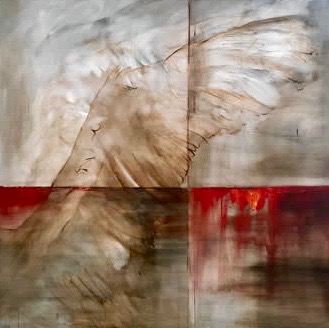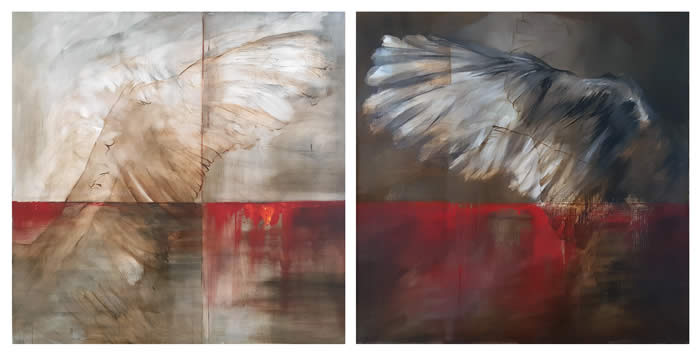 The paint in the small oil sketch is interwoven with sand and dirt the wind blew into the wet paint as I worked. The texture is still visible even in the reproduction. The sacred earth from this area will forever live in the painting and act as a reminder of memory and mimesis, as well as the experience of their balance.