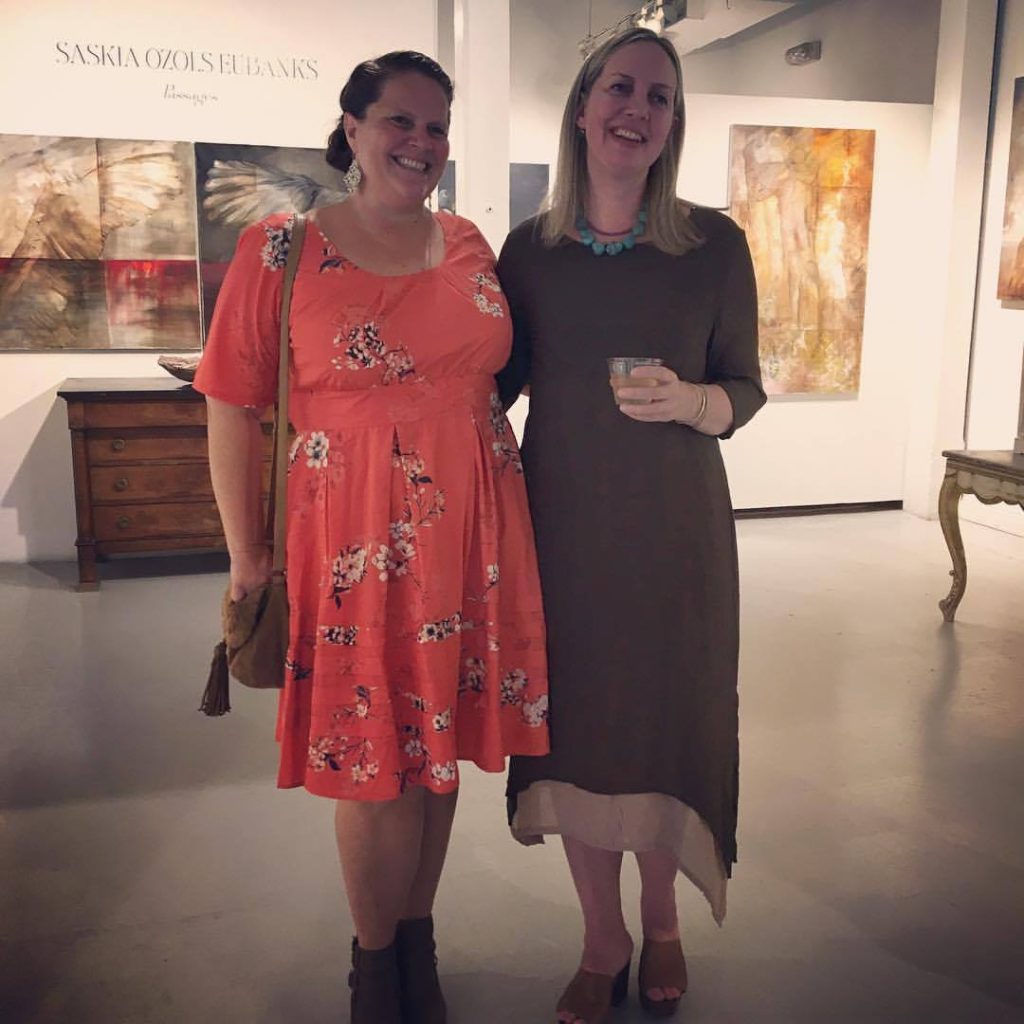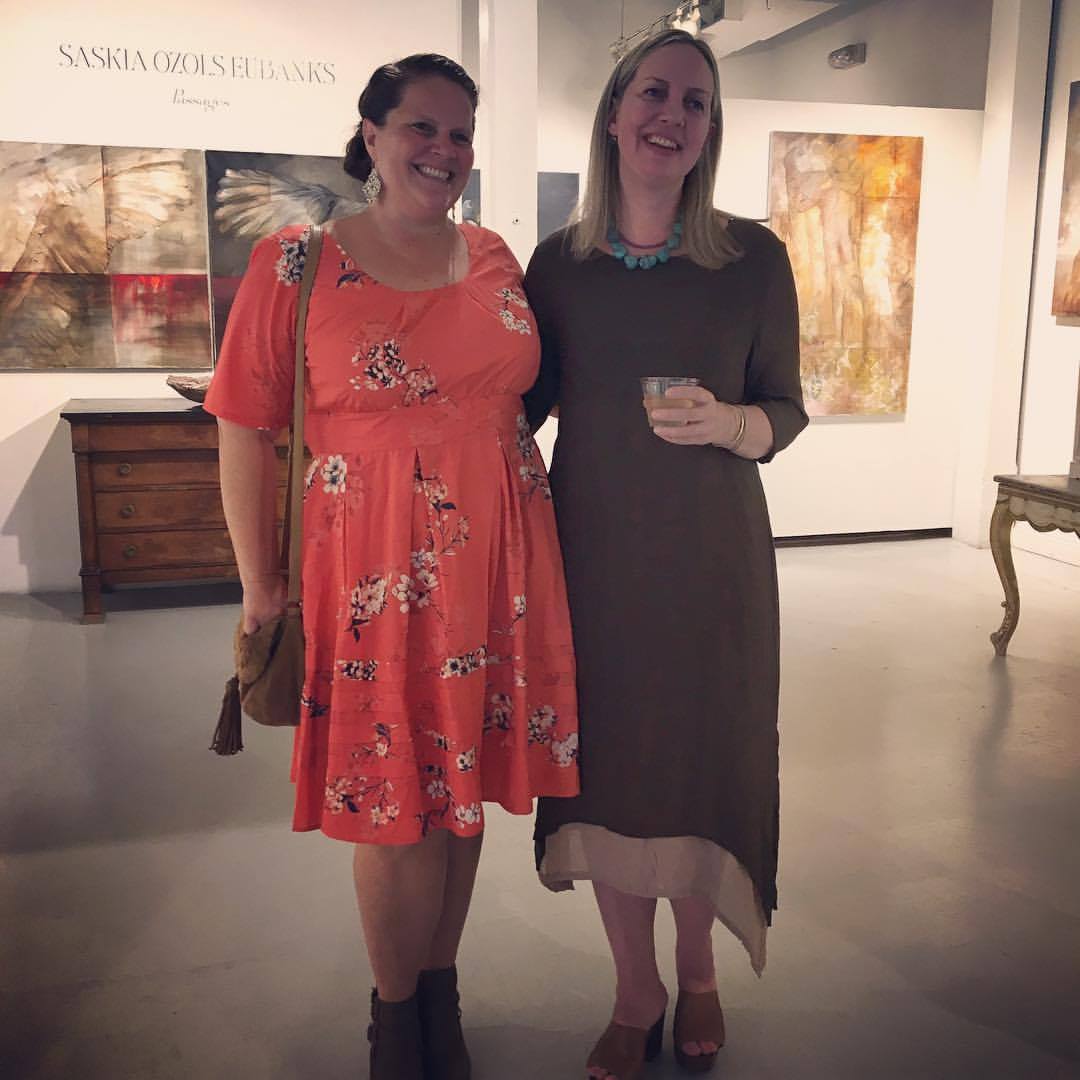 With my sister at this 2017 solo exhibition, Passages. This was my first exhibit after moving home from abroad in 2016, and took place at Soren-Christensen Gallery in the New Orleans Arts District.
My artist's statement for the exhibit:
This body of work examines the passage between toxicity and depuration through a visual exploration of environments-both abandoned and inhabited. Navigating the delicate passage between deterioration and preservation has the potential to predict survival or destruction.
Using a series of found objects from nature as well as the body as motifs, these paintings reflect moments in the cycle of passages that exist in individual as well as our larger shared environment. Examining the intersection of microcosm and macrocosm offers the opportunity to reflect on our multifaceted relationship with the world in which we live.