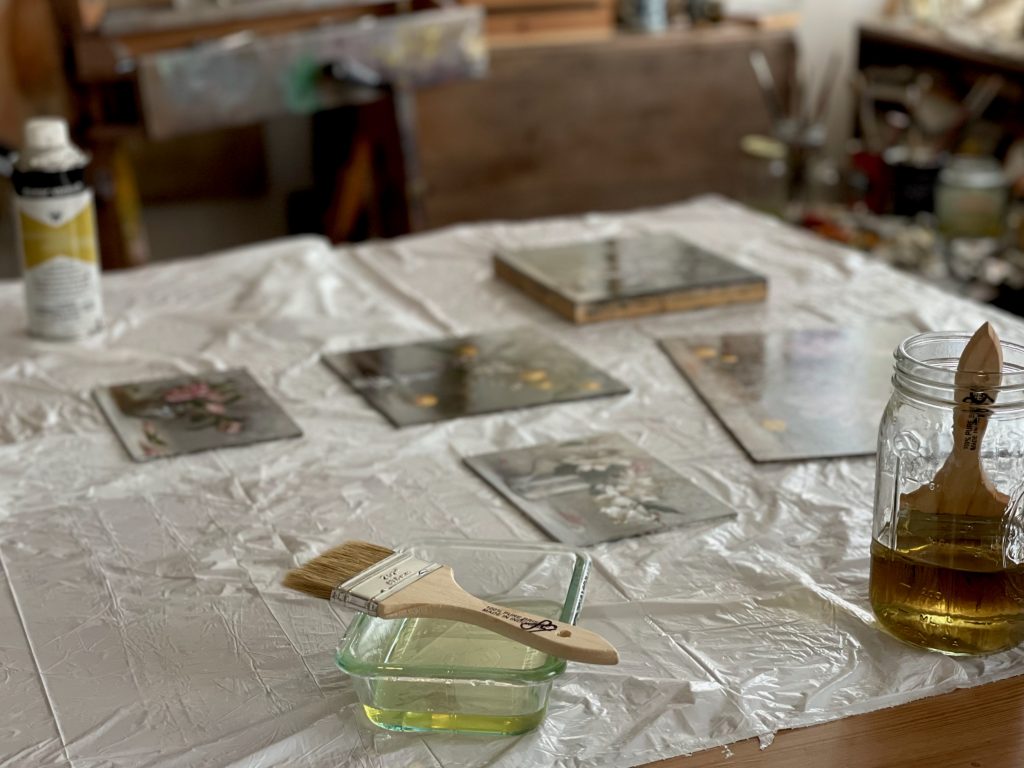 Varnish day for paintings in preparation for exhibition! Almost the last step….why varnish ?
Varnish provides a protective layer between the painting and the environment. It keeps the work separate from factors such as fireplace smoke, accidental spills, and other unanticipated issues. The varnish can be removed if there is ever a problem revealing a damage free painting beneath. Varnish will also bring back the reflective quality of dried oil paint. Did you know that each color dries with different reflective properties and many look completely different while wet than when dry. Some artists work with this variation and actually use it as part of their process and completely refrain.
I love the vibrance and reflective quality of wet paint , and after working in art conservation years ago have seen first hand the benefits of keeping a painting well protected.