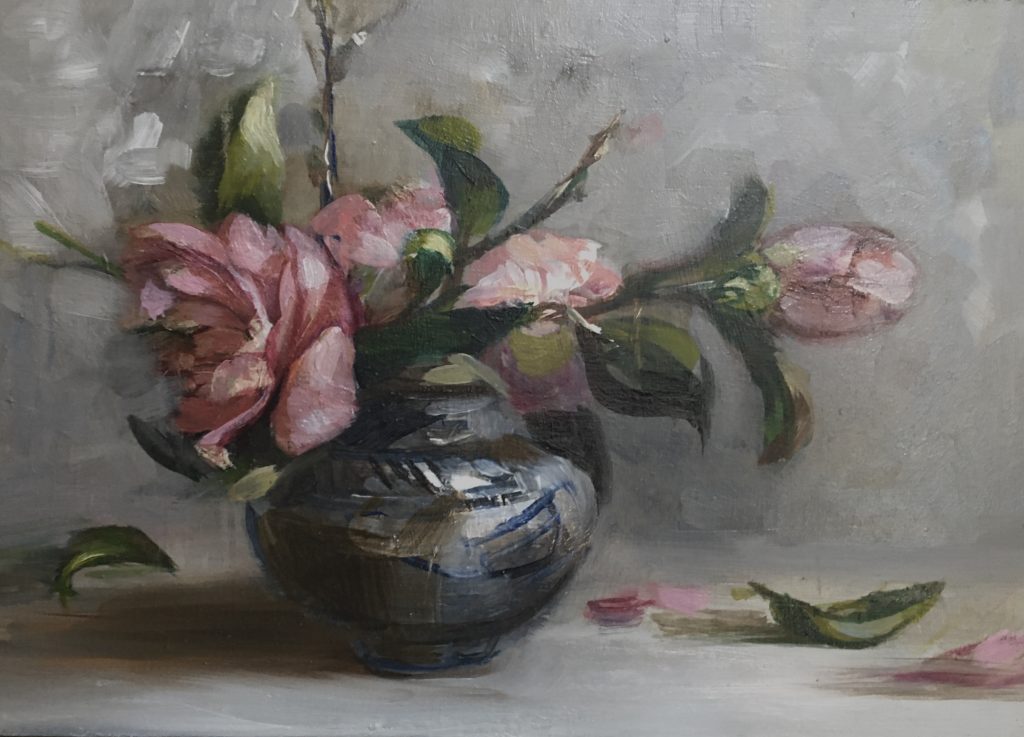 October is breast cancer awareness month; I am sharing this painting as a reminder as the pink in this sasanqua is also used for remembrance and spreading awareness.
As a breast cancer survivor (I was recently diagnosed with stage 1 breast cancer and the surgeons removed everything successfully,) currently awaiting a final surgery, I have a new understanding of the importance of medical research and its impact on families affected by this disease. Every single person in a family is affected by a single diagnosis, and it takes a village to endure through the challenges.
The term, "survivor," generally turns my stomach as I have dealt with this label as a childhood victim of gun violence, as a newlywed facing years of domestic violence and abuse, and now as a single mother of two navigating breast cancer. Although survivors may offer support, inspiration, and guidance to those still suffering it is also a difficult identity to embrace.
Following are a few links to reputable organizations involved with Breast Cancer awareness and help. Please be involved in propagating research and forward movement for families affected by this disease.
From a personal perspective I would also like to add that art is the only reason I have been able to summon the courage to face these situations. Art provides a unique grounding force that allows an important healing dialogue to unfold.
Breast Cancer awareness links and how to help https://www.nationalbreastcancer.org/breast-cancer-awareness-month/ https://breastcancernow.org/get-involved/breast-cancer-awareness-month https://www.komen.org/about-komen/our-impact/breast-cancer/breast-cancer-awareness-month/