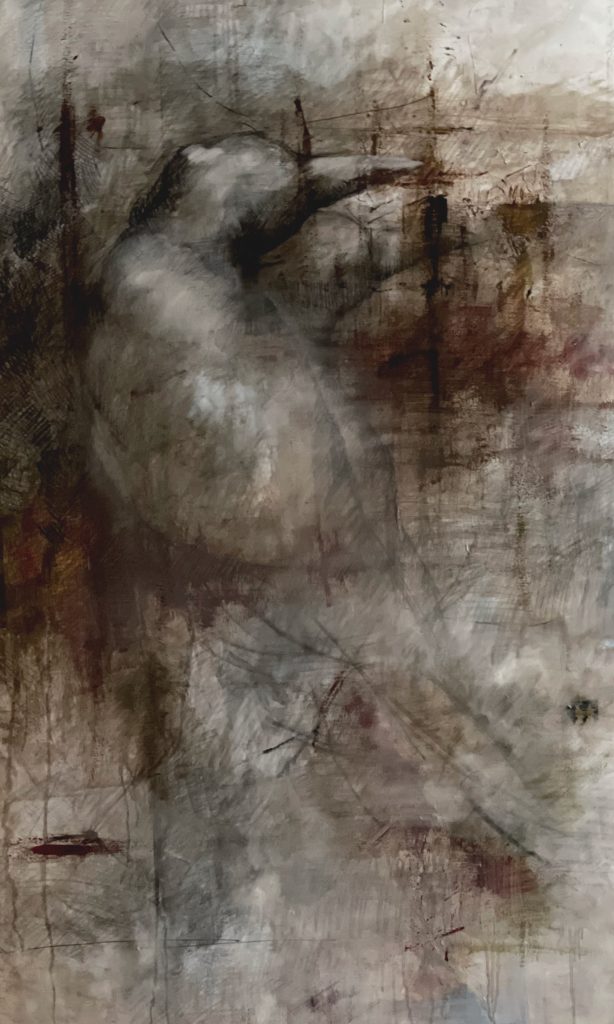 This painting, Survivor, was part of a series of paintings I did about passages in 2017. Passage between place, situation and environment. It is a large experimental piece that utilizes traditional media in a non-traditional way. With these pieces I explore the movement from one state to another through a combination of gestures, poses and non-traditional mark-making.
Traditional drawing always structures my experimental pieces, however these paintings explore the communication of feeling, emotion, and experience in a different way. Although classically trained in many media, I enjoy experimenting with classical form in ways that offer variable interpretations of familiar imagery.
I worked on this piece utilizing small charcoal drawing as reference. The drawing is from direct observation and I made it while sitting under a tree on the Mississippi River.