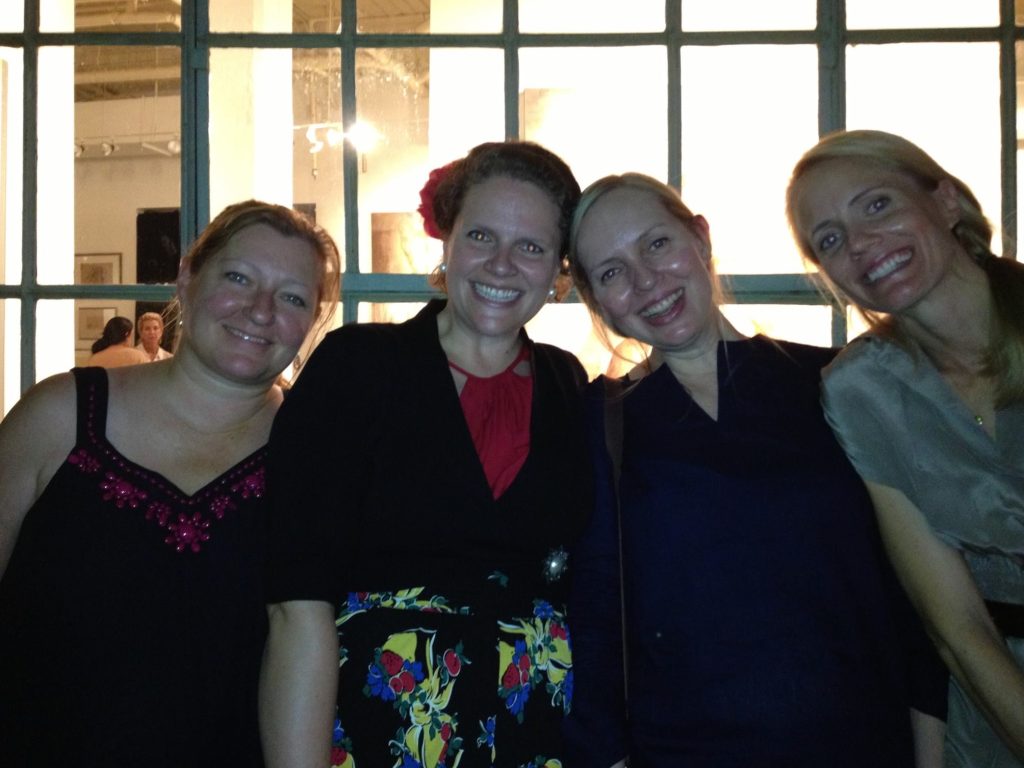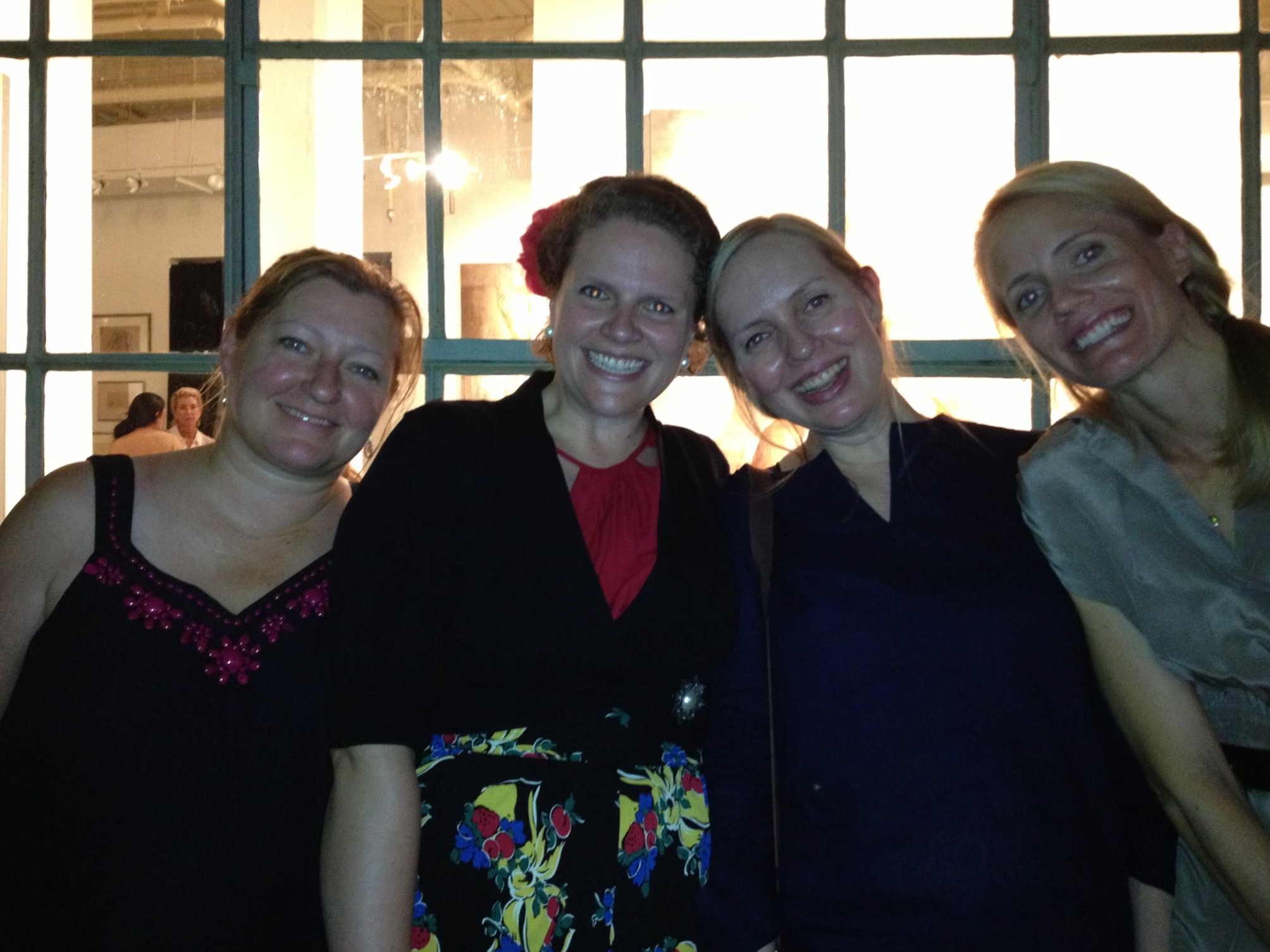 In October 2013, I exhibited a series of work entitled "Binate Entities." The show took place at Soren-Christensen gallery in the arts district of New Orleans on Julia st. I exhibited with this gallery from 2007-2018.
My work can be seen through the windows of the gallery, and I am standing between my two sisters and a friend in front of the gallery windows on Julia st. I moved to Moscow immediately following this exhibition.
The exhibit explored the relationship between duality and the whole. I completed the work in the exhibition while pregnant with twins and associated research/inspiration included historical, mythological, and biblical readings on twin brothers. The paintings that I did while pregnant were done with home made paint that I created from organic substances such as coffee, tea, wine, and turmeric. I applied layered washes over careful drawings done in ton-toxic dry media.