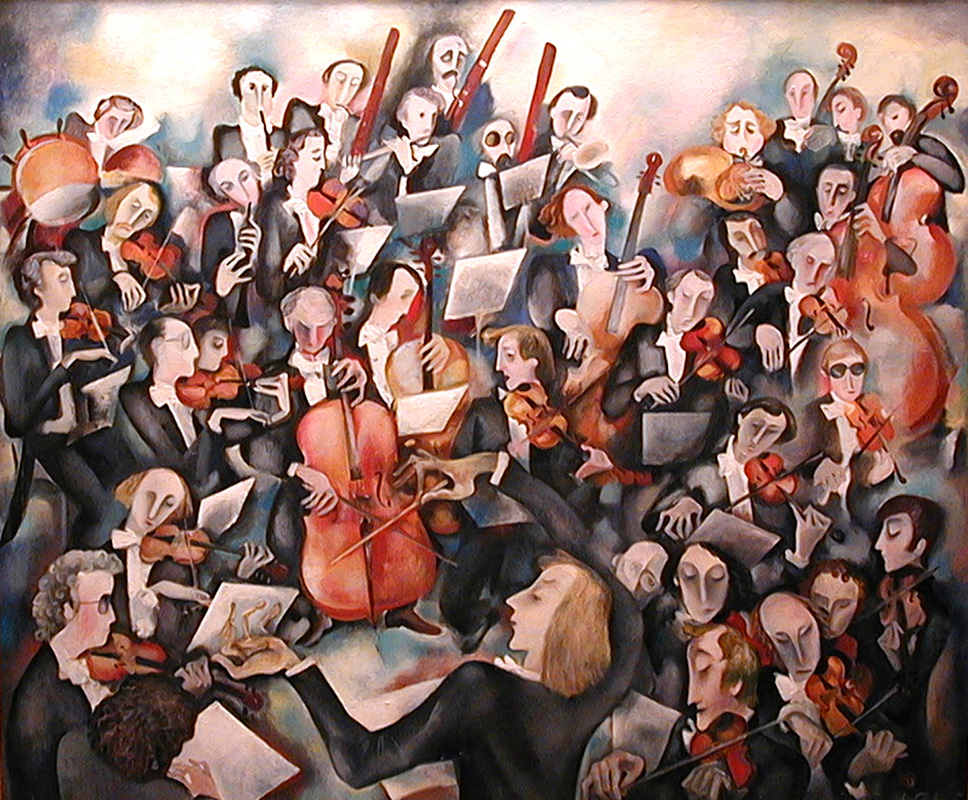 Luba Kostenko, The Orchestra. 1980, Collection of the Rostov on Dom Regional Museum of Fine Arts.
While living in Boston I curated an exhibition of works on paper by international artist Luba Kostenko http://www.lubakostenko.com/summary . It took place in M.I.T.'s center for theoretical Physics and was in Conjunction with the Educational Bridge Project of Boston; Uniting Creativity between Boston and St. Petersburg. The exhibition was hosted by Massachussetts Institute of Technology, Center for Theoretical Physics, October, 2010. The painting above is by
At the time I was teaching at Boston University and brought my arts writing class to examine and write about the exhibit.