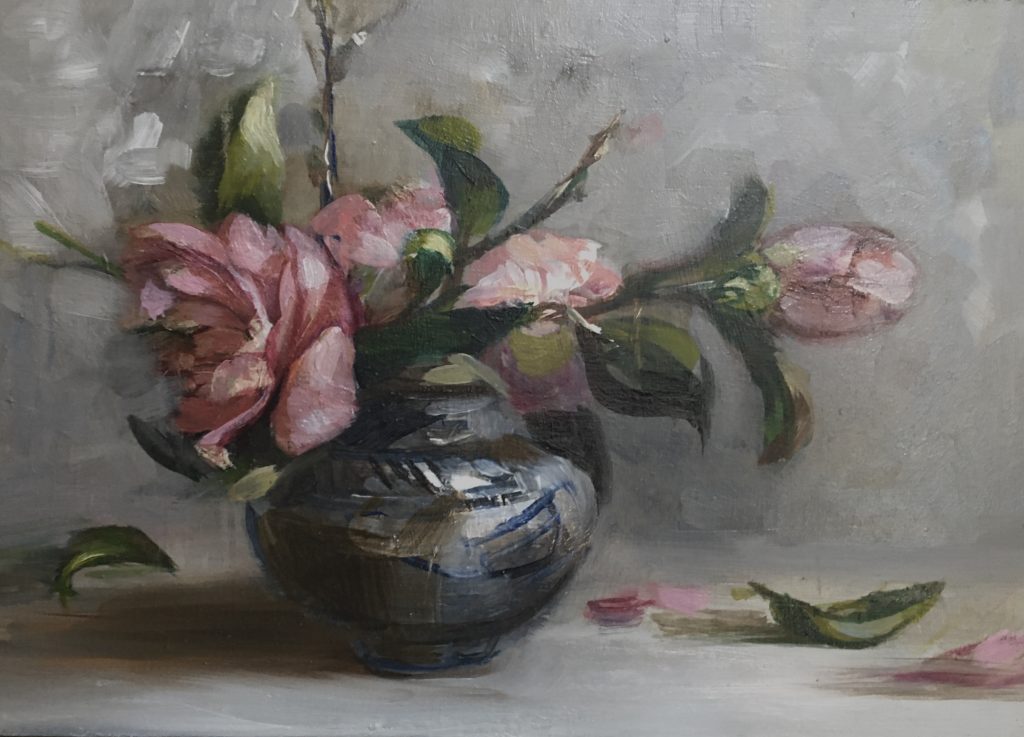 If there were only is one thing to love about December in New Orleans, for me it would be a celebration of sasanquas. A simple glance out doors or a neighborhood walk brings their inspiration to light. Blooms bursting with pink, white, or peppermint entwine themselves with holiday preparation, festivities, and occupy every water tight vessel I own. December for me is colored with this calming soft pink blossom. Their light and delicacy offering constant contrast to the ever present winter darkness.
To paint a thing that brings inspiration is to explore our complicated relationship with beauty. Encountering these moments whether in a work of art or in individual perception of the environment is part of our shared human experience.
This December, As I look out into the garden bursting with pink blossoms, I am reminded of Henry Miller and his words: To Paint is to Love Again.
For details about the painting please email saskia@saskiasaskiaozols.com